We are thrilled to announce the safe arrival of 10 babies, 6 girls (1
ridgeless,1 thumbprint size ridge & 1 kink tail) 4 boys (1 ridgeless), no ds,
no excess white, no single or multi-crowns.
They are just beautiful,
Patience (who did a fabulous job) & babies are all happy & healthy!!!
……………….Pictured
at 47 Days………………..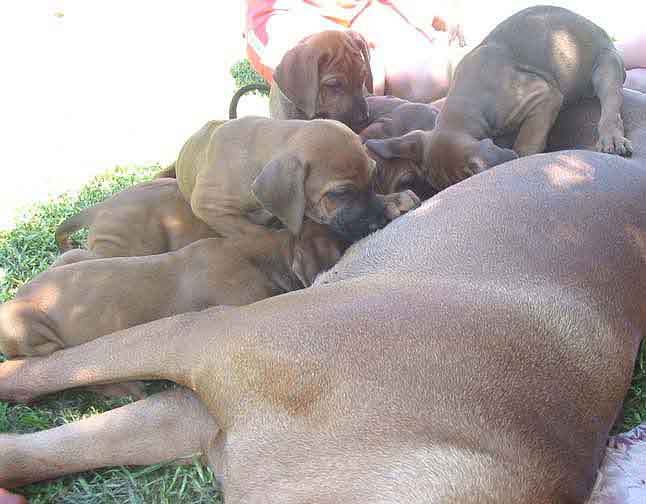 | | |
| --- | --- |
| No 1 Girl – Maggie | |
| No 2 Girl Lottie | |
| No 3 Boy Angus | |
| No 4 Boy Harry | |
| No 5 Girl – Shelby | |
| No 6 Girl Harley | |
| No 7 Girl Diva | |
| No 8 Boy – Indy | |
| No 9 Girl – Bella | |
| No 10 Boy – Guna | |