MBIS RUBIS MBISS RUBISS Gr Ch Bearstar Doulen Ko ET ROM

18th February 1996 – 13th February 2005
Hips 3:4
Elbows 0:0
DM Clear
""""The Candle Burned Out Long Before The Legend Ever Will""""
Early in 1996 we heard that Mister Ko and Chill Will (Gr Ch Bearstar Ko
CD x Gr Ch Bearstar Chilean Willow) had a litter in Melbourne and the pick boy
had not yet found the right home. We decided we were that home and sent
Cyndy (Ko's owner) off to Melbourne with strict instructions to bring back
a 'red boy with a good ridge and a good head'. I think we got more than we
bargained for with Mr Doulen who has gone on to be one of Australia's
top RRs.  A multi Best in Show and multi Best in Specialty Show winner
including awards or Best Gaited, Best Headed and Best Ridged and with his
children and grand childrennow following in his paw prints how
could we ask for anything more.
……Running Free…..
Multi Best in Show All Breeds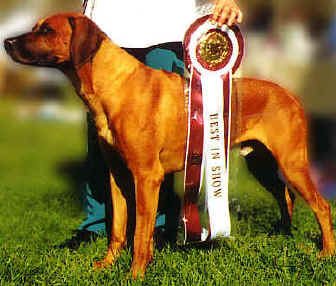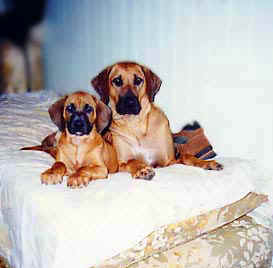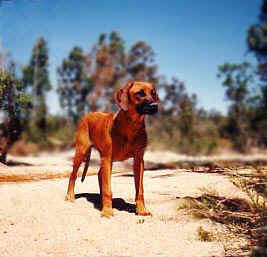 Minor in Show RRCI Champ Show 1996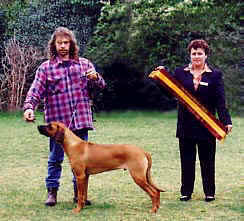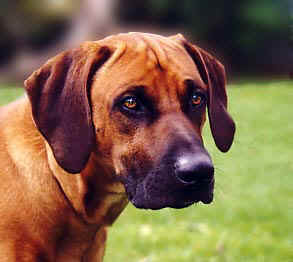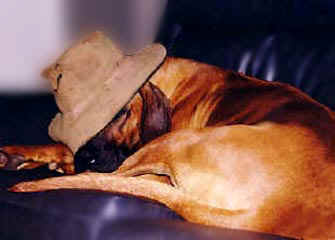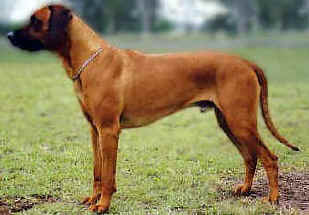 Best in Show RRCI Champ Show 1999