Lottie's
Babies

A note from Lottie's Mum Isabela……..
Leroy has his Dual Ch. and has
taken three Best in Field titles to date. He is a lure coursing maniac!!
And it's really quite rare for a RR to get Best in Field title against the
whippets, greyhounds and other true sighthounds. His brother, Jackson is
now a top 20 Ridgeback in the US. He's a hard one to show since his brain
disappears for weeks if there is a female in season anywhere. He has taken
three Group placements – he just took a Group 2 and 4 last weekend! In her
last litter, Mara has been winning a lot – I put her away for a bit
because I want to finish her under Bred By Exhibitor and take her to
Eukaneuba. Leroy and Jackson both qualified this year so taking THREE dogs
is a bit much. I'm working on two more of her daughters, but my hands are
totally full! I will probably have to hire a handler for them next year.
They all have Lottie's loving personality – she has quite a following over
here. When we go out of town, there is quite a squabble about who gets to
watch over her 🙂
| | |
| --- | --- |
| Leroy | Jackson |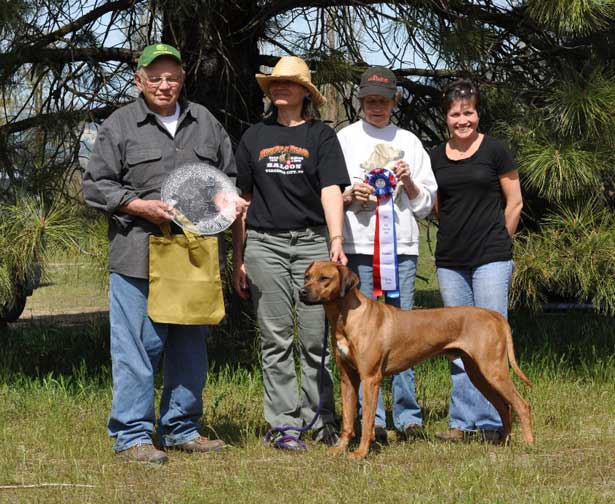 Great
weekend news from the US with Lottie's son Leroy

BIF FCH
Sweet Creek's Vive Le Roi SC
becoming a Field Champion with his sister Stella coming a close second,
he ended the day by taking Best in Field, BIG Congratulations!!!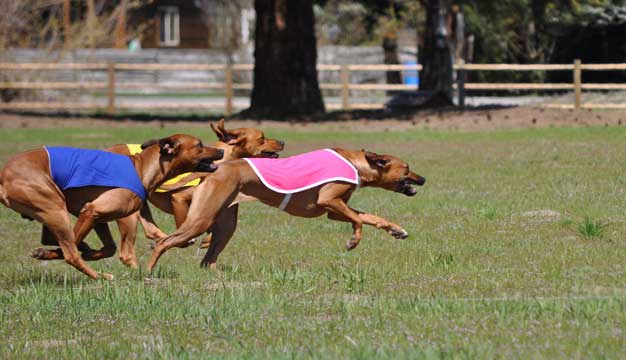 Leroy (blue), sister Stella
(pink) and cousin Helix running off a three -way tie for first place!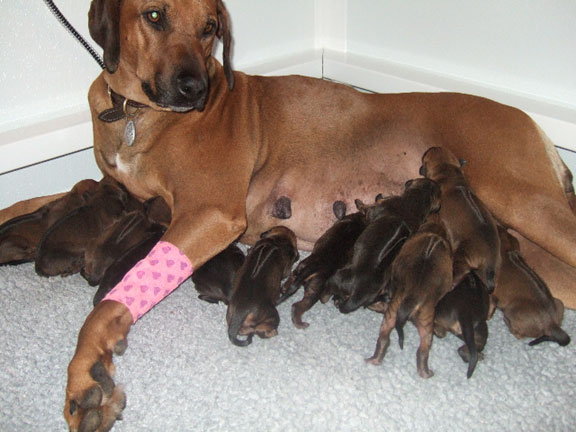 Lottie with her lovely litter of 14, 8 girls & 6 boys, all ridged, no
kinks, no excess white, excellent news
well done Lottie :-))
Sired by

DC OF AFRIKKA AIRBORNE
ENVOY, RA SC AX AXJ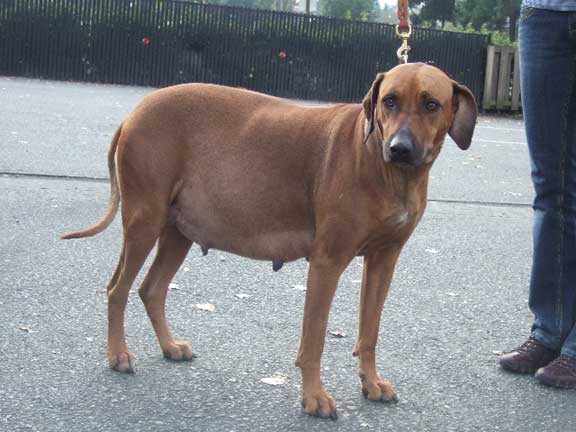 Lottie just before her babies were born Dec '09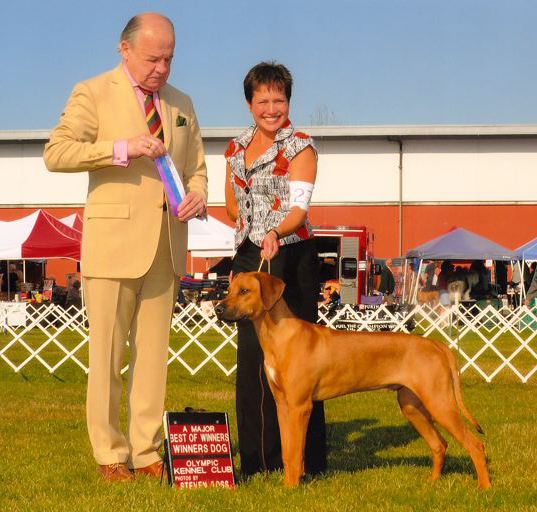 Lottie's son Leroy aka
Sweet Creek's Vive Le Roi


winning his 1st Major & Best of Winners at his first
show
aged 6mths!!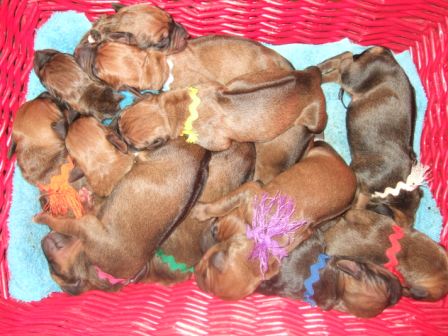 Lottie's beautiful
babies born
January 28 2007 1st litter
Sired by

Ch Rolling's Nerio

13 puppies, 8 boys & 5 girls, all ridged, no kinks, no excess white,
excellent news well done Lottie,
what a great first litter :-))