Dusty had one puppy in the afternoon,
after 3 hours & heaps of stressing we took her to the vet to discover that the
next little girl was sideways!!!!! With Dusty & another 8 puppies pushing
against it there was no possibility that she was going to move, a
caesarean was performed & the little girl who was holding everything up as well
as all the rest of her brothers & sisters were all delivered safely!!!!
Dusty & all her babies are now doing
fine :-))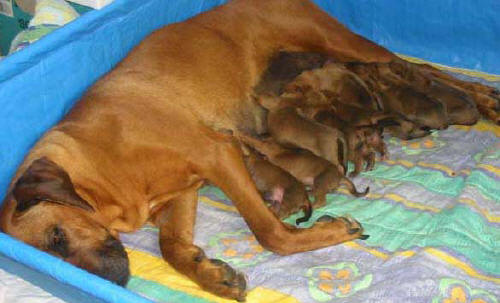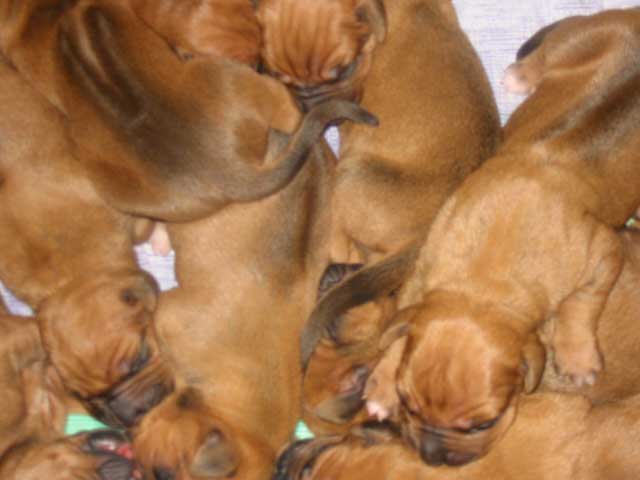 The puppies numbers are the order in
which I pulled them out of the box except for the first little boy!!!
Individual shots below at 4 days!!!
| | |
| --- | --- |
| No 1 Boy | No 2 Girl |
| No 3 Boy | No 4 Girl |
| No 5 Girl | No 6 Boy |
| No 7 Boy | No 8 Girl |
| No 9 Girl | No 10 Boy |